ST. GEORGE RAILING
Railing, Handrails, & Deck Installation
Fulfillment by ACE Handyman Services St. George
General Contractors License #12543977-5501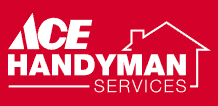 SERVICES
Handrail Installation >> Stair Railing Installation >> Aluminum Handrails >> Residential >> and more!
Welcome! We are your premier railing, handrailing, and deck installer in southern Utah. We specialize in installing low-cost, low-maintenance systems that look great. We install Metal, Cable, Glass, Wood, Composite, Handrails, Staircase, Gates, Residential, Commercial, Indoor, Outdoor, and Deck. If you are in need of a railing system of any kind give us a call today and get a Free Instant Quote. We install Handrails everywhere around the St. George area including Ivins, Washington, and Hurricane. Contact us today and get a Free Instant Quote!
REVIEWS
---
St. George Railing Reviews
We love to make our customers happy. St. George railing projects are done by experienced contractors. We want to make sure you're getting the best handrailing system available. All at an affordable price. We serve both small residential jobs, all the way up to huge commercial jobs. We pride ourselves on our work and want to make sure we help you get the best system for your building. Here are some of our happy customers:
Residential
Handrail installation and decking is very important in keeping your home safe and looking great. We specialize in multiple systems, including stairs to make sure that your home gets the best rail system available. We've got you covered whether you want metal, glass, wood, or composite railings.
Commercial
Looking to get your commercial project completed? Our skilled installers will make sure that your rail system is up to code and meets the needs of your building, while still looking fantastic. No matter the size of your project, we've got you covered. We work with all types of materials including stainless steel. Give us a call today and get your instant commercial quote!
Indoor/Interior
Interior railing and handrails can really change how the inside of your house looks and feels. We install stair railing as well as wheelchair rails to keep your home safe for your loved ones. Interior systems are quite affordable and an excellent addition to your home. Just need a staircase? We have that too!
Outdoor/Exterior
Exterior systems need to be durable, have visibility, and be safe for your guests. We install a wide variety of deck rails, stairs, exterior handrails, stair rails, and glass rails which all work excellent for the outdoors. Every system we install is versatile for you and your family!
Railing Near Me
---
Our Service Areas
Railing Near Me is how most people find us. That's because we serve a large section of southern Utah. We've been doing it for a while, and are very familiar with the specific needs of Saint George. The climate is hot, and dry so we need to use the highest quality materials to give our customers the best value.
Southern Utah is growing at an increasing rate. Each year the population of cities around the Saint George area is growing. Demand for handrailing and stair services has increased. Saint George Railing is the premier contractor in the area. We specialize in all types of decking and handrailing systems.
We service the following locations:
St. George
Bloomington
Bloomington Hills
Washington
Middleton
Ivins
Santa Clara
Hurricane
La Verkin
Toquerville
Leeds
SAINT GEORGE RAILING
---
FREQUENTLY ASKED QUESTIONS
Here at St. George Railing, we get asked frequently about rails, stairs, systems, decks, and more. We've done an incredible amount of projects so we've seen it all. Here are a few questions that we get asked:
Stair Railing
---
Stairs and Staircase
Stairs are a common feature in residential, commercial, and industrial buildings. They also find their way into many public spaces such as schools and libraries. We get asked to install stair railing frequently. Stairs need to be maintained so that they meet the safety standards of their intended use. Even a good staircase could be prone to liability if not secured with a durable handrail.
Our craftsmen are ready to take on any stair project you have. We have worked with all types of staircases and are confident we can install a banister that you'll love. Do you have wheelchair ramps? We can put a banister system to keep you safe.
Can you replace stair railing?
Yes! If you have a stairway or staircase in your house that needs new banisters, handrails, or just needs to be completely replaced, we can help. Take a picture of your stairway and send it in. We'll get you a quote and have you talk to a craftsman that can help you pick options that fit your home.
I have a spiral staircase, can you do my railing?
This largely depends on how "spiral" your staircase is. Keep in mind that stair rails can be expensive, especially when replacing an iron spiral staircase. With most spiral staircases, the entire system needs to be replaced, which can become quite costly. If you have questions about yours feel free to call us directly.
Our Philosophy
---
Core Values
We believe that in order to be successful we need to bring value to our customers. How can we best do that? We define value as Incredible craftsmanship, low prices, and quality materials. You as a customer deserve the very best rail system for your company, school, and residence.
These three pillars make up our companies philosophy and have allowed us to foster an environment of value. If you feel at any time that one of these three pillars is not reflected in our work, please contact us so that we can sort it out.